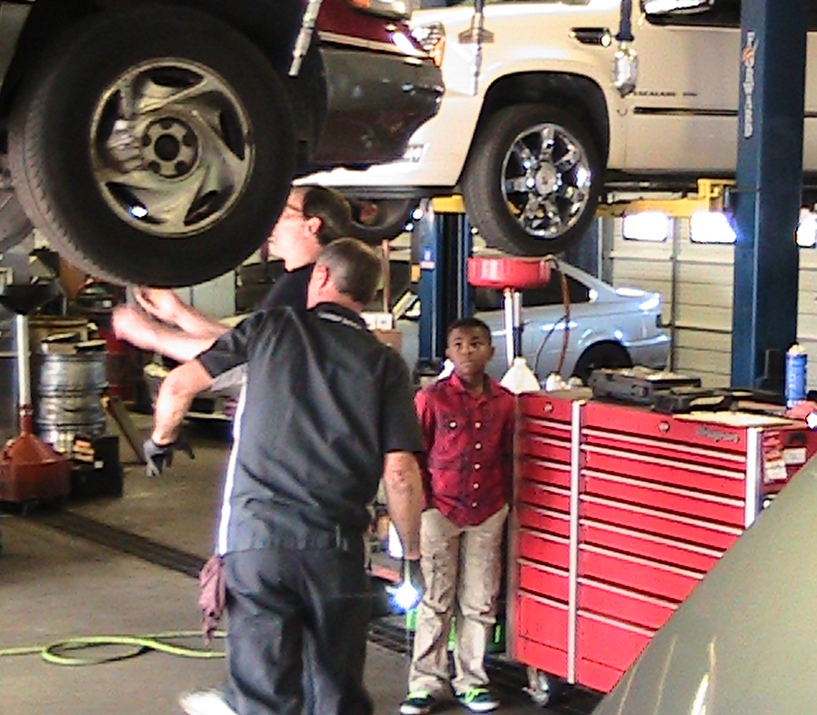 October 25, 2014
Date: October 25, 2014 - October 25, 2014
When the family car stops, everything and everybody is impacted! How am I going to get to work and then pick up the children? How will I get to church, the doctor and to the grocery store? Raising a family today in this fast pace world requires the answer to all of these questions ahead of time. The last thing you want today is to find yourself late for work or even worse yet, our children stranded.

As a follow-up to our fifteen years in car care ministry within the community, we felt God's leadership to expand and go deeper into the neighborhoods. This change has us moving outside our own single-bay repair garage by including others of like mind and heart. Much prayer was then offered to make sure this was done God's way. As a result, Car Care Saturday was born.

On October 25, 2014 Cornerstone ministries launched our first Car Care Saturday as we joined forces with two local businesses. Quality – Buick GMC Cadillac and Woodman Collision Center partnered together with Calvary Cares to bring a super charged impact to our already popular car ministry.

Seventeen family vehicles were reviewed by some of the best automotive mechanics in the business. After their check-up and completion of detailed diagnosis, follow-up plans were set and implemented for their repair.

Thank you for supporting our outreach to those in need by the offering of your prayers, financial assistance and time. Your generosity has been used to reach real needs and deliver eternal change.
[
back
]