Healing Our Community
The Telegraph - Sunday, August 24, 2003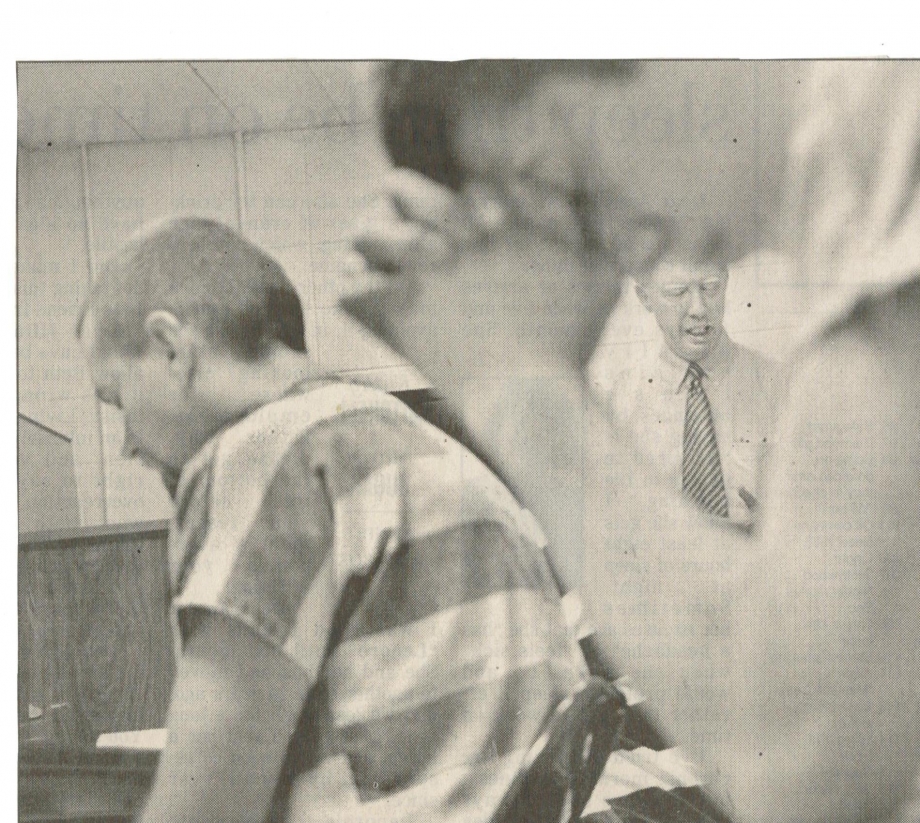 Jail Chaplain Marc Lane prays with inmates at the Madison County Jail after teaching a Bible Study. Lane said he has seen lives healed in jail through sharing messages from the Bible with inmates.
---
Marc Lane
Alton native Marc Lane is helping to make the Madison County Jail a place where inmates can find healing.
Lane is a jail chaplain for the Madison County Sheriff's Department as well as the chaplain for Madison County Probation and Court Services. He said God gave him a desire to reach out to juveniles and adults convicted of crime.
"God just gave me a vision of individuals out there in their cells, in jail, in their bedrooms at home just screaming out, crying out, "If there's a God out there, please help me. Show me how to work through this; show me how to deal with this moment; show me what I am supposed to do, just weeping and crying," he said.
Along with other duties, Lane visits the juvenile detention home every Friday for five hours and the jail every Saturday for three hours where he listens to, counsels and prays for inmates. He passes out Bibles to them and teaches the scriptures.
Lane said some of the Bible teachings have seen healed inmates to the point that their family members don't recognize them by the time they get out of jail. He doesn't take credit for the changing inmates, but facilitating the atmosphere in which the changes occur.
"I don't change anybody, God changes them and God changes them from the heart inside," he said. "The sin, the criminal activity that we see in the incarcerated starts in the heart."