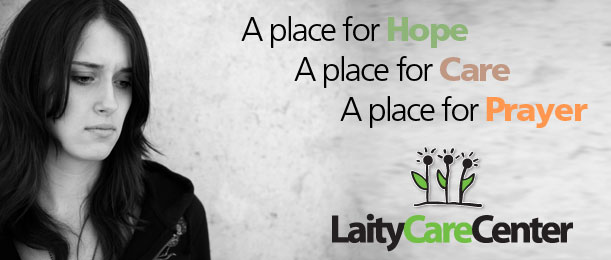 God's way is not our human way. Helping people does not depend on intellectual skills, academic degrees, or experience. These are great resources, but they are empty apart from the Holy Spirit and God's Word. Before serving churches, I thought my training would make the difference between success or failure in ministry. However, through more than thirty years of studying God's Word in a personal relationship with Him, I discovered my confidence came from the truth of God's Word. If His Word was truth, I knew I could share it. If I could share it, He would use the Word to change the hearts of His people.
Simplicity is the key word in biblical counseling. Our world seems complex. Paul states:
"But I fear, lest somehow, as the serpent deceived Eve by his craftiness, so your minds may be corrupted from the simplicity that is in Christ." 2 Corinthians 11:3
If there is simplicity in Christ, it is available to any Christian.
There is room for both the professional, counselor and the lay counselor in the body of Christ. Both, however, must use the Bible as the source of help if they are to be called biblical counselors. While I was not trained academically and clinically as Dr. Brandt was, he and I found that God is powerful enough to use anyone who loves God, loves His Word, and loves His people.
Dr. Kerry L. Skinner
---
"I was at wits end with my 14 year old son and tried secular counselors but was getting nowhere. He was on a hopeless, downward spiral. I took him to the Laity Care Center, where he was counseled, accepted Christ into his life, was discipled, loved, and prayed for. Now he's literally a different boy, loves Jesus, and even sings in the youth choir! Now I refer my patients there! Praise you Lord!" Julie
"The Laity Care Center helped to save my marriage that Satan had destroyed. My husband and I were divorced in May. We remarried November 20. Praise be to God!" Shirley
When I came to Calvary my main goal was to somehow find some magic to restore my broken crumbling marriage, to quit drinking and gambling. When I arrived I was soon introduced to my "Heart of the Problem". After completing the 12-week counseling study in 15-weeks I felt like I was a new man. I always thought I was a Christian but I have never felt this close to God in all my life. During one of our early meetings I accepted Jesus Christ as my Savoir and I felt the Holy Spirit in me. I feel so much at peace trusting in God in every matter of my life. I pray every day and night, thanking Him and asking Him for help. We will still struggle with problems – trials but we have a greater power to turn to and I have found Him. He does hear our prayers and will answer them when the time is His. Sometimes you won't like the answer but never give up praying. I've accomplished two of my goals with the help of God. I still haven't restored my marriage but I still pray every day for it. We know He's done so many miracles in peoples' life and He still will continue to. Keep the faith and keep learning and turning to Him. I thank Him for today and every day, for He has changed me. AMEN - Tim